WE ARE SELLING SHARES $15.00 PER SHARE
For more information about our Company please complete this form. if you are out of town, please be ready to schedule a zoom meeting, I will be happy to address any concerns or benefits and give more information about where our Company is headed within the next few years
Thank you shareholders/investor's
June 2020, Garden of Eden Kingdom Living, LLC did a certificate of conversion and became an Corporations, INC. Allowing Garden of Eden Kingdom Living to sell shares at $15..00 per share, to raise funds, capitals for continue progression, development and advancement of our All-Natural Food Processing Company, allowing us to bring new talent aboard our team., also allowing our Company to be able to help those, with felony, health issue where it is hard for them to get a steady employment. To be able to give someone that second chance. Help with equipment's, supplies, inventory, trucks and drivers, so that we may add more new accounts because we can meet the need. Garden of Eden Kingdom Living, Inc. a private company is a firm held under private ownership. Note: a private company may issue stock and have shareholder, but their shares do not trade on a public exchanges, and are not issued through a initial public offering (IPO). Share Holders/ Investors, when will you, can trust to see a possible return on your investment,? I am happy that you ask? We will have Lawyer & Accountant on board for accuracy.) 1. If we sell the Company, after the sale of the Company, depending on the value at that time, each shareholder will be issue, their full stock value at that time. 2. In the near future, we are planning on switching over to a public company, where you can trade on the open market. 3. After going public our company will be paying dividends to each shareholder, after going public, quarterly What if I want to sell my shares? Great question. Because we are a private shareholder Company, you would contact Garden of Eden Kingdom Living, INC. to sell back your shares. Your shares would be even value, and it will depend on the growth of the Company. You can also contact a private broken Company, that may buy share, but this would also depend on how may shares that you have at that time.

by becoming a shareholder/Investor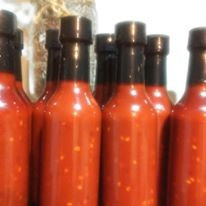 Do you have a product, that you would to bring to the Market? but you don't known where to start. Please allow us to help you.
We be happy to get you a quotes..
please complete, and we will contact you right away
Please Register, by completing form and you can purchase your shares using the buy now.
We will contact you, with Stock Certificate